Programs
Community Outreach & Booths
Let us bring Mitchell Lake Audubon Center to you!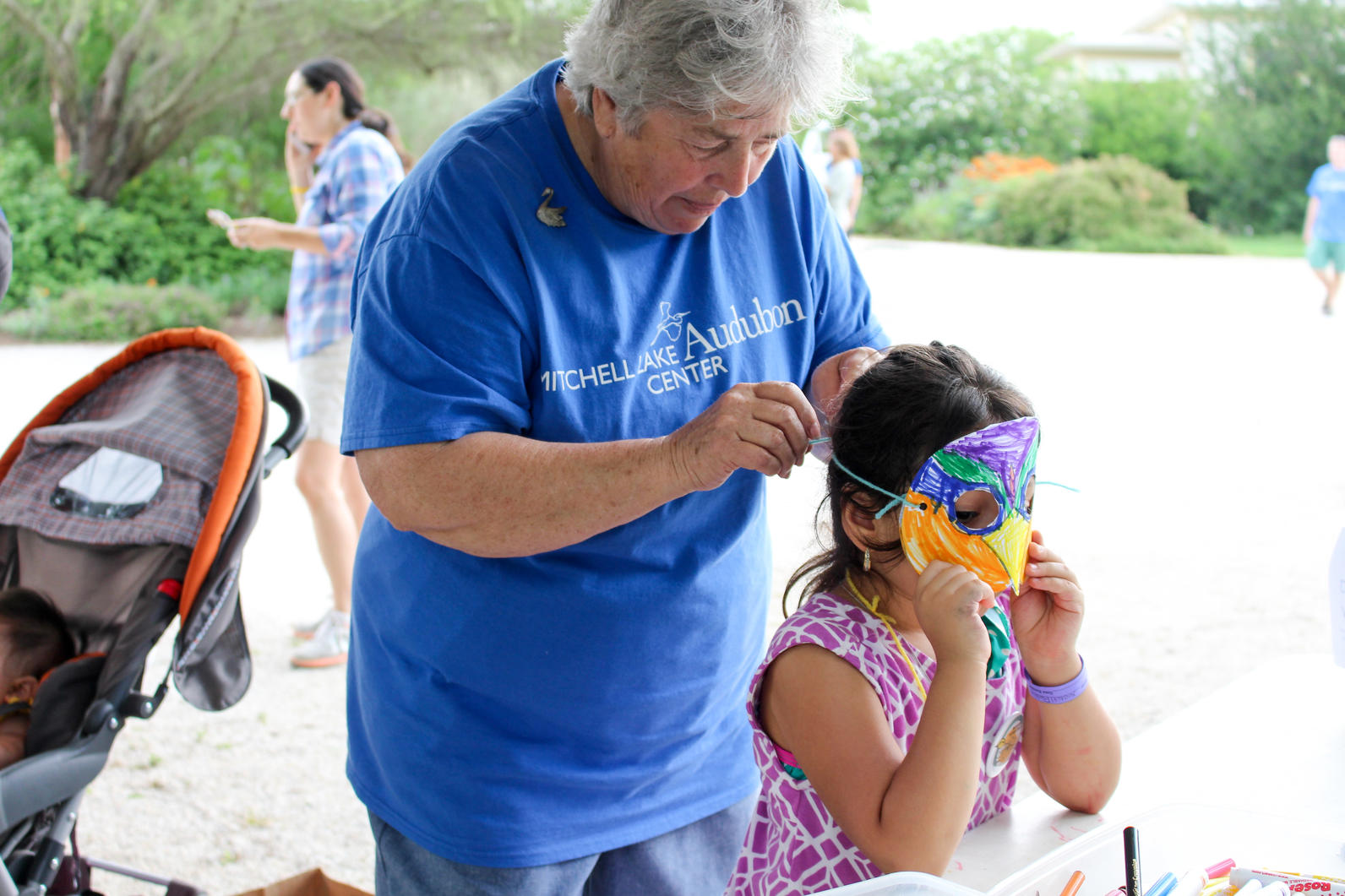 Mitchell Lake Audubon Center is active in the local community and throughout San Antonio, extending the reach of our mission beyond the Center. Through interactive Classroom Education programs, focused presentations and lectures, and engaging outreach booths with information and activities at your events, we are looking forward to partnering with you to help connect more people to nature than ever before.
Presentations & Lectures
Are you looking for the next speaker for your social club, university class, or training session? Mitchell Lake Audubon Center is here to help. We offer full presentations with visuals or a basic lecture on a variety of topics, including:
Garden Workshops for HOAs
The Birds and History of Mitchell Lake
Native Plants for Attracting Birds
Water Conservation Landscaping/Wildscaping
Native Plants for Attracting Butterflies, Birds, and Bees
Migratory Birds of Mitchell Lake and the Central Flyway
And more…
Outreach Booths
Sometimes, the best way to engage the community is through an event with partner organizations. Mitchell Lake Audubon Center is excited to partner with YOU at your event with an outreach booth. Our outreach booths come with a variety of information tailored to your event, activities related to the event upon request, and trained staff or docents to engage with your audience.
Request an outreach booth at your event today.
Accessibility Statement: Mitchell Lake Audubon Center welcomes everyone, no matter their physical or mental abilities. If you have a special needs person in your group, please let us know of any accomodations needed no less than one (1) week prior to your scheduled program.
How you can help, right now
Become a Member
Enjoy free admission, discounts in our nature store, and free and discounted programs.